Linked Daybook: Cheers to Me! (photo-text ver.) →
jirehgarcia: Today marks the new chapter that's about to unfold in my life- from fourteen to fifteen! I really don't expect a lot for today because I believe that the things that I'm praying for will surely take some time for them to be answered. The happiness that my system is gloating with at the moment is…
Dear Mom,
superjireh: To start off, I want to greet you "Happy Mother's Day!". Of course because you're my mother. You don't know how grateful I am to have you as my mother and I couldn't wish for more.  Without you I am nothing; you have carried me for 9 months and gave birth to my existence. Thank you for everything that you have done. Do you know that you're the reason why I believe in "Mother knows...
Faded Friendships
superjireh: Living in a world with accurately 7 billion people. You'll be encountering many faces in different places. And among those are heaven's sent to take under your heavy wings. And they are called "friends". Friends are truly blessings. Why? They stretch their hands just to uphold your downfall. They fix your frown then turn it upside down. They illuminate in the midst of your dark...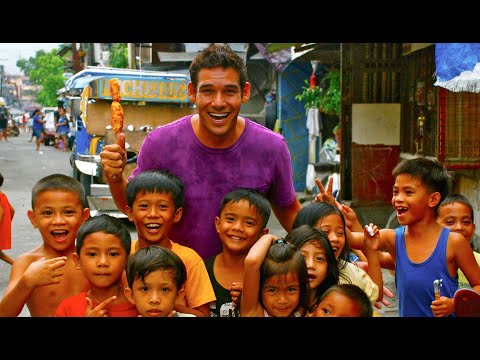 Sun Valley!
superjireh: After going to Church, we went to Sun Valley to celebrate my uncle's birthday with our relatives from my mother's side. Look how big our family is and that's barely one-fifth of the whole clan and I'm not even lying! Who would even dare to miss some epic jump shots? Of course, as an ordinary Filipino family, we always take pictures anytime and anywhere even with just trees....
"Where there is love, distance doesn't matter". Mata Amritanandamayi"
– http://iamthelivingdoll.tumblr.com/
"There is no greater wonder than the way the face and character of a woman fit so..."
– http://iamthelivingdoll.tumblr.com/
"A kiss is something you cannot give without taking and cannot take without..."
– http://iamthelivingdoll.tumblr.com/
"Life is a journey from one point to another. You know where you will end up, but you don't know what route will get you there." Jennifer Robinson
"Love feels no burden, thinks nothing of trouble and attempts..."
– http://iamthelivingdoll.tumblr.com/
""
– "Love is giving someone your heart, knowing that they can destroy your whole world when you do that, but trusting that person not to do that". The I-conscience
If "CON" is the opposite of "PRO", what is the opposite of PROGRESS?
""
– "What the heart has once owned and had, it shall never lose." Henry Ward Beecher
"Then must you speak Of One that lov'd not wisely but too well"...."
After God created Adam, and Adam had been in the Garden for a really long time, he started to get a little lonely. So, Adam went to God and said, "This Garden is amazing, but I'm starting to get a little lonely; is there anyone that you can send to keep me company?" God answered, "I have the perfect person. She will help you with almost everything. She'll clean,...
""
– "It isn't possible to love and part…You can transmutate love, ignore it, muddle it, but you can never pull it out of you… Love is eternal." E M Forester
An old man lived alone in Idaho. He wanted to spade his potato garden, but it was very hard work. His only son, Bubba, who used to help him, was in prison. The old man wrote a letter to his son and described his predicament. Dear Bubba: I am feeling pretty bad because it looks like I won't be able to plant my potato garden this year. I'm just getting too old to be digging up a garden...
""
– "A joyful heart is the inevitable result of a heart burning with love." Mother Teresa
""
– "Jealousy is a disease, love is a healthy condition. The immature mind often mistakes one for the other, or assumes that the greater the love, the greater the jealousy - in fact, they are almost incompatible; one emotion hardly leaves room for the other". Jubal Harshaw Robert Heinlein...
""
– "Absence is to love What wind is to fire; It extinguishes the small, It enkindles the great."Anonymous
""
– "The most wonderful of all things in life, I believe, is the discovery of another human being with whom one's relationship has a glowing depth, beauty, and joy as the years increase. This inner progressiveness of love between two human beings is a most marvelous thing, it cannot be...
""
– "Love can make you do things that you never thought possible!" Phil Collins
""
– "Love does not die easily. It is a living thing. It thrives in the face of all life's hazards, save one—neglect." James Bryden
2 tags
2 tags